Office 365 is a secure and reliable Microsoft hosted cloud-base subscription service that makes it easy for people to work anywhere by providing collaboration, communication and improve productivity.
Office 365 is a monthly subscription service with three price plans:
PLANS

Plan K


for kiosk worker 


Plan P


for professional
and small businesses


Plan E


for midsize businesses
and enterprises 

With Office 365, Microsoft gives you peace of mind by shifting the burden and nightmare of managing SharePoint, Exchange and Lync Servers in-house by making these services available on cloud. 
Office 365 features include: 
Work anywhere – Connect to Office 365 and work as if you are in the office

Anywhere access to email, documents, contacts, and calendar on PC, Mac, and mobile devices 

Large 25 GB mailboxes for each user and the ability to send attachments up to 25 MB 

Ability to create sites to securely share and collaborate on documents with olleagues, customers and partners. 

Integrated IM and presence, as well as online meetings with audio/video conferencing and multi-party data sharing 

Safe, secure and professional 

Industry-leading, always-up-to-date anti-virus and anti-spam solutions 

Financially-backed, guaranteed 99.9% service uptime

24x7 moderated community-based support 
At Fountain Information Technology, we offer specialised Office 365 packages and consultancy service.

Microsoft Office Professional Plus provides the familiar Office desktop applications employees already know and the new Office Web Apps seamlessly connected to the cloud but with a flexible pay-as-you-go, per-user licensing model.


Exchange Online gives organisation the power of Exchange email, calendar, and contacts with built-in functionality to help protect against viruses and spam. With Microsoft Exchange Online, employees can enjoy virtually-anywhere access to their mailboxes across PCs, the web and mobile devices.


Microsoft SharePoint enables employees to create and manage sites and share important documents and insights with colleagues, customers and partners, keep teams in sync, and manage important projects - all without the need to set up SharePoint in your own data centre.


Microsoft Lync Online provides organisation with next-generation communications capabilities including instant messaging (IM), presence, and PC-audio, video conferencing and screen sharing.
Our Standard Office 365 Packages

Preliminary analysis, services and package recommendation
Setting up and Configuration of SharePoint online for Document Management on Office 365
Migration of existing documents to SharePoint online
Setting up and Configuration of Exchange online on Office 365 for Email management
Migration of emails, contact, calendar, task, distribution list etc. to Exchange online
Installation of Office 2010 Professional Plus and configuration of outlook client for Office 365 email per registered user
SharePoint basic end user training
Setting up and Configuration of SharePoint online for Collaboration on Office 365
Preservation of existing documents metadata such as created date, created by etc during migration to SharePoint Online
Content Organiser configuration for automatic document routing
SharePoint site owner training
Lync for Office Communication & Video Conferencing
User Profile Configuration
Metadata & Taxonomy Configuration
SharePoint super user & site collection administrator training
Consultation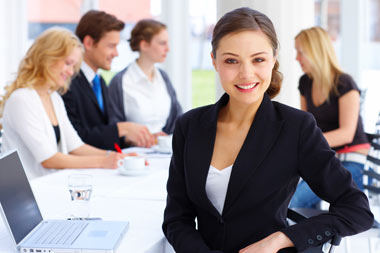 We also offer the followings consultancy services:
Migration of in-house SharePoint Server to Office 365 
Migration of hosted SharePoint Server to Office 365 
Migration of in-house exchange server to Office 365 
Migration of hosted exchange server to Office 365 
Migration of Google App to Office 365 
Migration of documents on client computers to Office 365 
Branding of SharePoint server on Office 365 
Configuration of SharePoint server on Office 365as internet, extranet or intranet site 

Branding – making the SharePoint have the company look and feel

Integration of existing different line of Business applications on SharePoint online 

Provisioning of line new Line of Business application on SharePoint online

Integration of third party application such as Sage to SharePoint online

Business process modelling & workflow implementation on SharePoint online 

Provisioning of WebParts to render existing line of business data on SharePoint 

Implementation of WebParts for new Line of Business application 

Provisioning of external list to manage data that are completely outside SharePoint e.g. database records 

Data gathering & provisioning of business reports

Creation of InfoPath forms to capture business process data and storing the data on SharePoint on Office 365 

and other consultancy work as required by the customer